Applications to review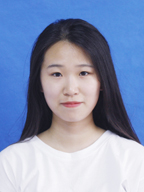 Available:
from 07/02/2019 to 09/15/2019
EDUCATION
University Name: Xinxiang University
Location: Xinxiang City, Henan Province, China
Enrollment date and Graduation/Expected graduation date: (DD/YY) 09/2017 – 06/2021
Field of Study: Translation
WORK EXPERIENCE
Job Title: President of Student Union
Location: Student Union of Xinxiang University
Duration: 6/2018 - 6/2019
Total Number of Months: A year
Tasks/Responsibilities:
1. Take charge of student union work.
2. To formulate the work plan and system of the student union, and urge student cadres to implement the system.
3. Upload and distribute, accurately convey the school's decisions and supervise the implementation, and actively reflect the needs of students.
4. Supervise and coordinate the work of each functional department of the student union, guide and help the work of the student union and class committee of each grade.
LANGUAGES
Chinese, English
OTHER SKILLS & OCCUPATIONS
Languages & Level: College English Test Brand-4
Computer Skills: I have good command of the basic use of computer skills,such as PPT,Word and Excel etc.
HOBBIES & INTERESTS
I like listening to music, swimming, making friends and playing basketball, but traveling is my favorite. I have travelled almost all of China.
ADDITIONAL COMMENTS
I am a hardworking,independent and outgoing student.